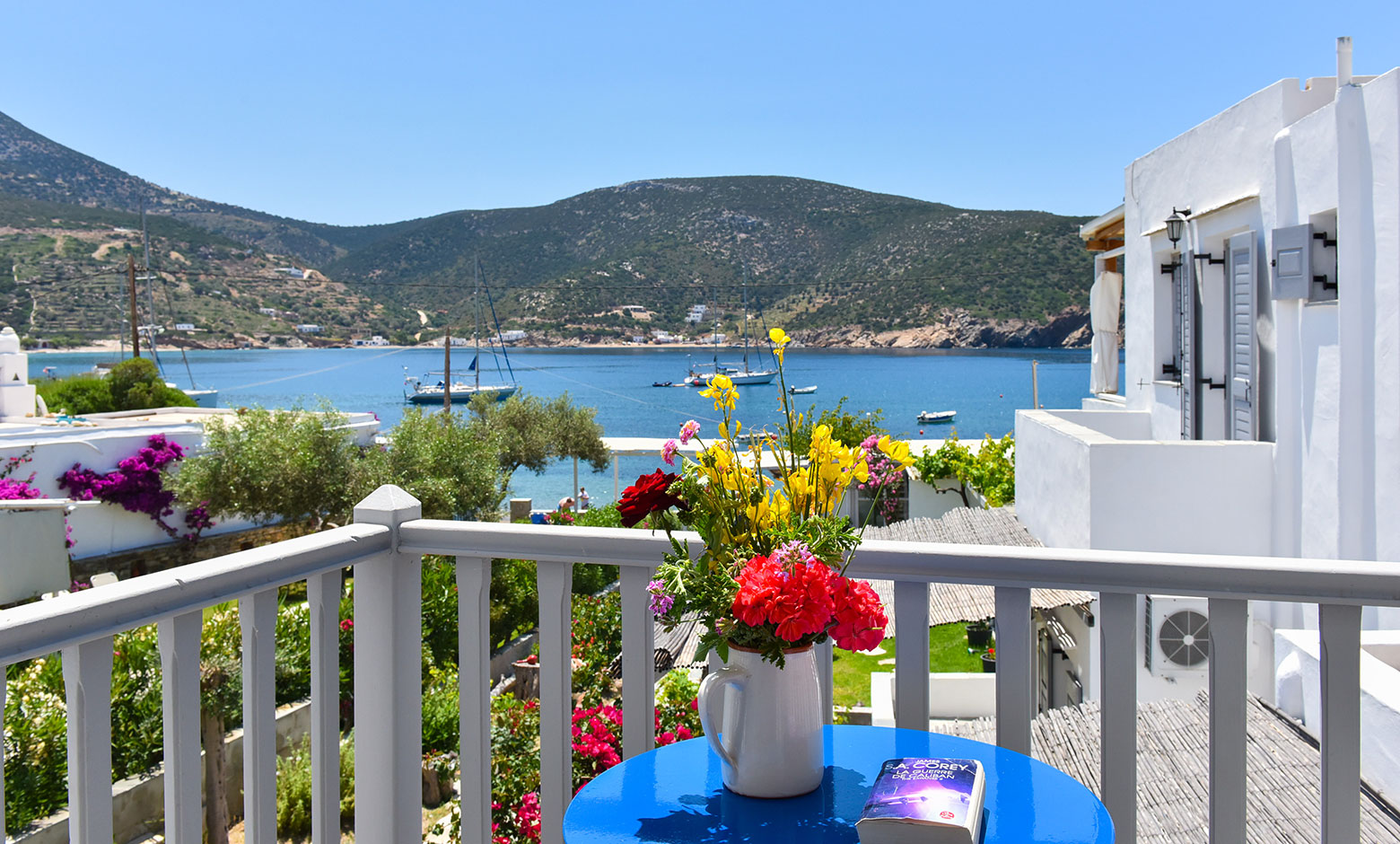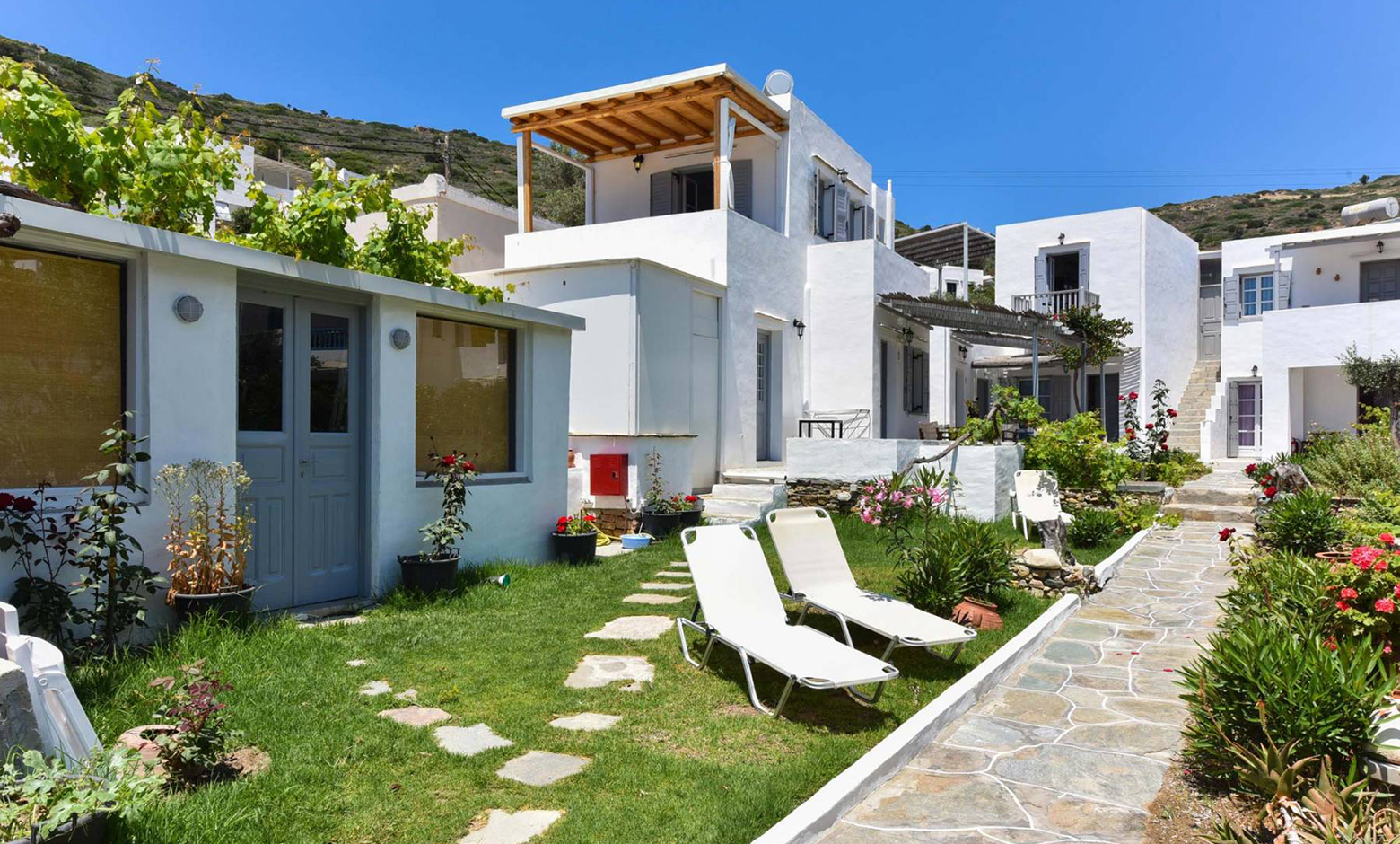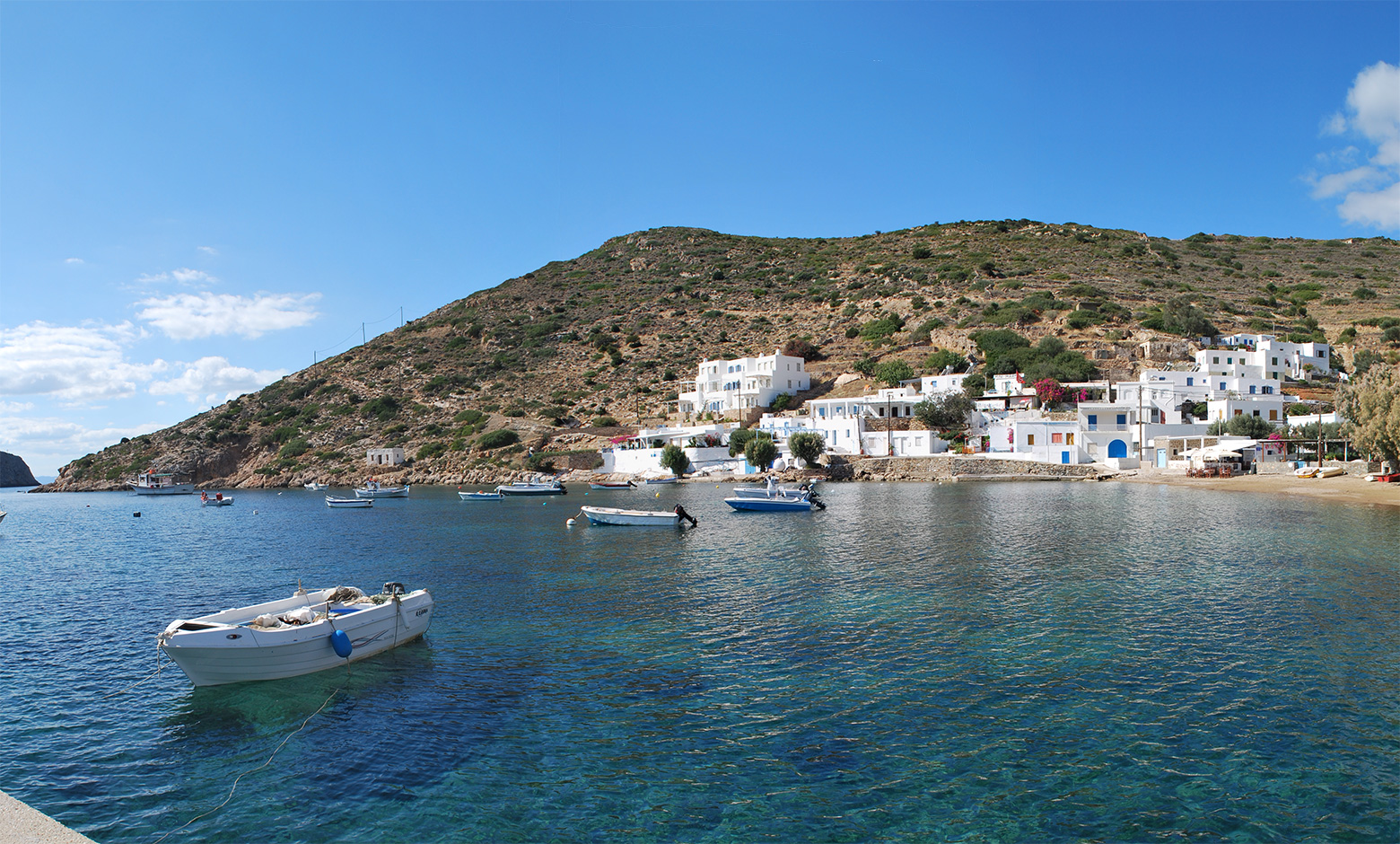 Welcome at
Sifnos Studios
At the west side of Sifnos, at the beautiful and picturesque bay of Vathi, only 3 meters from the sea, you will find Sifnos studios.
All studios are fully equipped and meet all expectations regarding holidays in Sifnos, in one of the most traditional littoral villages.
A dreamy, relaxing
holiday
Our accommodation
at Vathi and Katavati
Our guests
comment...
Nous avons passé près de 3 semaines chez Marinos et son épouse Eirini dans la chambre n°3 avec vue sur la mer cristalline, à 1 minute de la plage et de leur restaurant, les pieds dans le sable et dans l'eau. . Ce sympathique couple est aux petits soins pour ses vacanciers et travaille dur afin de rendre le séjour inoubliable. Marinos fabrique lui-même son vin et son huile d'olive et va à la pêche pour servir son poisson dans son adorable restaurant. Les chambres sont nettoyées tous les jours, la literie est parfaite, les draps et serviettes sont changés quotidiennement, la kitchenette est pratique et s'il manque un ustensile, vous demandez à la cuisine. Pas de voiture à Vathi, le silence totale et un site magnifique, rehaussé par l'église d'une architecture surprenante. On rêve d'y retourner, tellement on a été comblé par la gentillesse des Xanthankis et de leur jolis studios. Le jardin est également bien entretenu; bougainvilliers et plantes en pot magnifiques. Bref : Allez-y vite ! On ne peut que recommander.
We stayed for 9 nights and had a great view on the sea and the beach from the own balcony. (almost next to the beach). Our Room was tidy and Marinos endeavoured to make our stay as comfy as possible. The furniture is not the newest but it didnt bother us. Marinos owns also a small Taverna/Restaurant in front of the Beach. If you think about staying at Marinos, you really have to try his dishes. The Food is delicious. Thanks for your hospitality!
I had a wonderful stay at Marino's studios. The studio had a great view to the sea from the shaded terrasse, meters away from the beach, with a lovely garden. Marinos and his wife also offer delicious home made traditional dishes from local products (including their own farm!!). A great part of this stay was that you have to walk along the beach to get to the hotel. Tucked away, far from noise and traffic, an experience of the authentic greek islands!
Complesso situato letteralmente sulla spiaggia a soli 30m dal mare. Le camere hanno quasi tutte vista mare. Il signor Marinos è molto cordiale e disponibile. Tuttavia le camere avrebbero bisogno di mobili nuovi; l'angolo cottura è veramente piccolo e poco funzionale come disposizione. Tenete presente che la macchina va lasciata a distanza di 500m e bisogna poi camminare sulla sabbia per raggiungere l'alloggio.
Gli studios sono proprio sulla spiaggia, alla fine di una piccola baia protetta dietro la chiesa in una posizione incantevole. Marino farà di tutto per rendervi piacevole la vacanza da lui, ottimo padrone di casa, gran lavoratore e cuoco sopraffino; non perdetevi di gustare la sua gustosa, tipica cucina greca nella sua Taverna letteralmente sul mare, proprio all'ingresso degli studios. Assieme al mare trasparente tutti gli ingredienti per una vacanza relax indimenticabile.